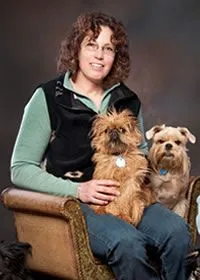 Dr. Liz Dagnall is a co-owner of the Animal Center Veterinary Hospital. Prior to purchasing the practice, she worked here part-time starting in 2003.

A California native, she received a Master's degree in Public Health in 1986 and her Doctorate in Veterinary Medicine degree in 1990 from the University of California. She has extensive experience as an emergency veterinarian.

She and husband Rob Dagnall live on a ranch at Canyon Creek with "numerous" dogs and horses. They breed border collies, and she is particularly involved with training and showing Arabian horses.
---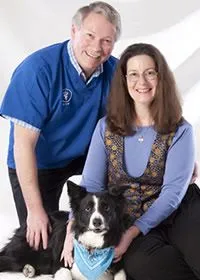 Dr. Ed Newman, DVM is the other co-owner of the Animal Center. A Montana native, he graduated with a Bachelor of Science in microbiology in 1977, then a Master of Science in microbiology in 1981. He married his college sweetheart Kimberly, in 1981, and worked for two years at the Montana State Veterinary Diagnostic Laboratory.

He then attended Colorado State Veterinary School and graduated with a Doctorate in Veterinary Medicine in 1987. After spending a few years practicing in California, he returned to Montana and has been at the Animal Center since 1992. Ed and Kimberly raised two sons, Kyle and Jared.

As a practicing veterinarian, Ed has an interest in medicine and surgery (soft tissue and orthopedic) in dogs, cats and all other small or exotic companion animals.

When not working, Ed and his family enjoy the usual outdoor activities offered by Helena and the surrounding area—hiking, camping, fishing, hunting, skiing, etc.
---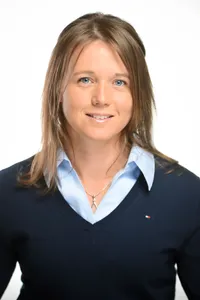 Dr. Mandy McGowan is a Helena native who graduated from both Capital High School and Carroll College. Since completing the Doctor of Veterinary Medicine program at Colorado State University in 2007, Dr. McGowan has been practicing in the Helena area.
Outside of the clinic, Dr. McGowan enjoys many outdoor activities provided by life in Montana including rafting, running, horseback riding, and swimming.
---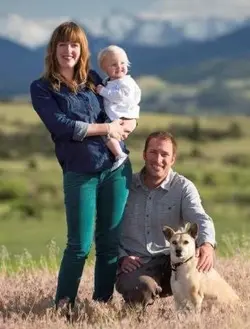 Dr. Haven Leavitt was born and raised in Fairbanks, Alaska. After spending her youth mushing dogs and riding horses, she headed south to Montana to complete a BA in German with a minor in French at the University of Montana, and then her pre-veterinary requirements at Montana State University. She earned her Doctor of Medicine degree at Colorado State University, and was happy to return to Montana following graduation in May 2017.

She spends her days off exploring Montana with her husband, daughter, and dog, Cao Belle. In her spare time, she enjoys hiking, knitting, cross-country skiing, watercolor painting, and ceramics.
---
Dr. Lori Giuffre is a native New Yorker. She received her bachelor degree from Cornell University and graduated from Iowa State University College of Veterinary Medicine in 1996. She then moved to Maryland where she met her husband and has practiced small animal medicine for over 20 years.
Having recently relocated to Montana, Dr. Giuffre, her husband, teenaged son and daughter, and their three labradors are all happy to escape the traffic, crowds, and humidity of the east coast. They are looking forward to the gentler pace of life that Montana will afford them such as hiking and enjoying the outdoors.
A soccer fan, she also enjoys pilates and cooking.
We welcome Dr. Giuffre to our practice in August 2019.
---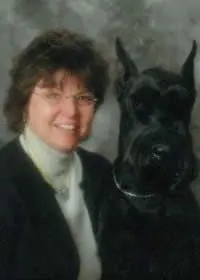 Karen is the Practice Manager. She has been with the Animal Center since April 2006 and has worked for the clinic in many capacities.
Karen volunteers with Spay Montana and occasionally travels on the weekends as a surgical technician.
When Karen is not at work or travelling, she enjoys spending time with her Giant Schnauzer Kristof, and her cat Coco.
---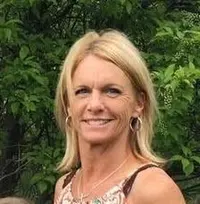 Keli is Dr. McGowan's technician. She first started working at the Animal Center in 2001. She enjoys spending time with her husband and two daughters and engages in many outdoor activities.
---
Christine has worked as a part-time vet tech at the Animal Center since 1998. She completed veterinarian assistant school and went to Louisiana following Hurricane Katrina to work with abandoned animals.
---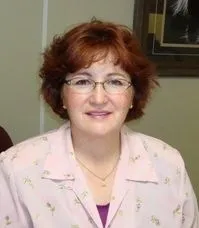 Maria is a third generation Montanan, born and raised in Kalispell. She is a U of M alumni who has worked part time at the Animal Center since 2005. She has two cats, Rascal and Houdini.